14 Oct

What Dope Wars, Lemonade Stand and RollerCoaster Tycoon taught me about business

I grew up in rural Killington, Vermont. While my sister and I did our fair share of stuff straight out of the Berenstain Bears — playing in the woods, going to friends' houses and biking down to the Rec. Center — the country life lent itself to a good amount of boredom, too.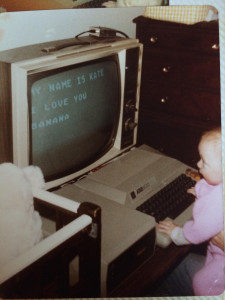 My dad was one of the first people around to have an Atari system, and so from an early age (as you can see from the photos) we were playing Shamus, Fooblitzky, Seven Cities of Gold (AMAZE THE NATIVES!), and other favorites. This was before screen time was a thing. We grew up on the computer. When I was little, I had a children's book called Katie and the Computer that explained ROM, bytes and stuff.
Later on, we spent hours on end with Word Rescue, Jazz Jackrabbit, Commander Keen, Carmen Sandiego and even Hugo's House of Horrors, Quake and Doom (not every game was educational!). We wrote newsletters and stories on Creative Writer with McZee, and my first digital art was in Microsoft Paint. I am fairly certain that I spent years on end engrossed in the text-based adventure game The Hitchhiker's Guide to the Galaxy. I can still remember exactly what to do for the first 100 turns or so, because I died so many times playing it.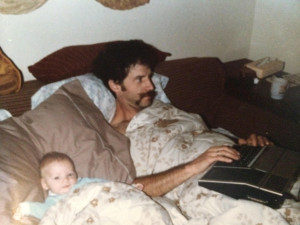 As a young adult, I missed a lot of early morning college courses because I stayed up all night playing The Sims. Hearing the background music sends me into a bizarre happy trance. It's actually a little disturbing, the hypnotic effect it has on me. I didn't drink a lot in college or get into drugs. I just completely cracked out on The Sims, night and day. For a number of factors, but some of them perhaps slightly Sims-related, I did drop out of college. (I went on to two years of service with AmeriCorps and completed my degree at Empire State College a few years later, though.)
Here's something I realized recently, though: Despite the zillion times in high school my dad told me to get off the computer and go to bed already, some of these games actually taught me stuff.
Especially Dope Wars, Lemonade Stand and RollerCoaster Tycoon. I also remember one called Fish Hatchery. These are the games where you're essentially running a business. You have to keep in mind the cost of goods, tweak your marketing, make sure you're putting out a good product, make wise investments at the right time, make sure you have enough staff on hand but not so much they bleed you dry, and in the case of Dope Wars, make sure you have enough guns on hand to beat the cops when they inevitably try to shake you down (okay, so I haven't put that last bit to use in my business).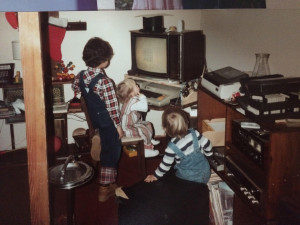 Just a few years ago, I discovered Diner Dash (and all of the other Dashes) and it shocked me how much it really is like waiting tables, or like any day at work for Advokate — an on-your-feet constant analysis of what's urgent and what's due when, and how to keep all of those plates spinning at maximum efficiency.
As I reflect on my five years in business, plan for maternity leave and brainstorm ways to fine tune the business, offering my clients more of what they need and trying to build on my competitive strengths, I'm reminded of what I learned in my many hours of computer gaming as a child. It's exactly the same skills that I'm using.
Here are some of the business lessons I learned from video games:
Spread your business around and don't put all your eggs in one basket, both shopping and when it comes to taking on clients (Dope Wars)
Try to incur as little debt as possible and pay it off ASAP (Dope Wars)
Listen to your customers closely and give them what they want (RollerCoaster Tycoon, Lemonade Stand)
Always keep a close eye on your bottom line, analyze your P&L reports and constantly adjust to make improvements (RollerCoaster Tycoon, Lemonade Stand)
Buy at a good price, sell at a better price (Dope Wars)
Factor in the weather and time of year (RollerCoaster Tycoon, Lemonade Stand)
Make improvements and upgrades when you earn enough to put the money back into the business (Diner Dash, RollerCoaster Tycoon)
Make sure you're efficient with your time, getting to all your tasks right when they need to be tended to, and don't leave clients waiting long (Diner Dash)
Stay on top of trends and always improve — just when you think you've got it figured out, people will get bored or things will change (RollerCoaster Tycoon)
The important thing, I think, is to make sure you're learning from your experiences, no matter what they are, and applying them to better yourself.
If you want to set up a time to talk about your business, Advokate's initial consultation fee is just $25 and we can come out of that with a good plan, divvied up between us based on your budget.