Advokate, LLC
Tooting horns since 2010
Advokate empowers startups, small businesses, nonprofits and artists with the marketing tools they need to be successful.
Our clients increase their sales, web traffic, event attendance and public awareness with our help.
We offer web design, graphic design and branding, marketing, consultation, PR, social media, videography, photography, jingles, and more.
Advokate was named Independent Business of the Year by the Adirondack Regional Chamber of Commerce in 2013, and has been nominated for this award three different times. Founded in October 2010 by art activist Kate E. Austin, Advokate is a family-run, woman-owned business operating out of Upstate New York. Kate was named a Woman of Distinction by New York State Assemblywoman Carrie Woerner in 2023.
Our client list includes the Glens Falls Collaborative, the Arts District of Glens Falls, Tri-County United Way, Southern Adirondack Independent Living (SAIL), Adirondack Health Institute (AHI), the WAIT House, Wendy Waldron of WaldronWorks/EOS, Found Bridge Center for Connection. Bell House Inn, Charles R. Wood Theater, World Awareness Children's Museum, LARAC, NorthCountryARTS, Adirondack EAP, DinnerandFlowers.com, The Lawn Care Company, Little Harbor Boat Company, and hundreds of others.
Advokate is a proud member of the Adirondack Regional Chamber of Commerce, the Lake George Regional Chamber of Commerce, the NAACP, LARAC, NorthCountryARTS and the Glens Falls Collaborative.
Kate E. Austin
Founder, Owner & CEO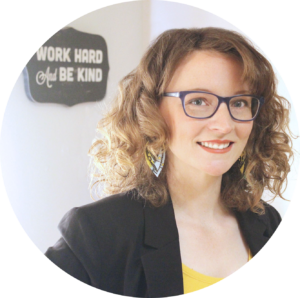 Born and raised in Killington, Vermont, Kate resides in Glens Falls, New York, with her dog Sasha and her three kiddos Henry, Daniel and Elizabeth.
Kate currently serves on the boards of the Glens Falls Business Improvement District (BID), the Jackson Heights Elementary School PTA, Lower Adirondack Pride, and is on the advisory council of the World Awareness Children's Museum.
Kate is known in Glens Falls for her creative advocacy. She's co-founder and administrator of the Arts District of Glens Falls and her involvement in the arts includes roles as interim director of the World Awareness Children's Museum, manager of The Shirt Factory Arts & Healing Center, president of NorthCountryARTS, and arts calendar editor for the Glens Falls Chronicle. She was named a Woman of Distinction by New York State Assemblywoman Carrie Woerner in 2023 and was one of the Post-Star's 20 under 40 in 2019.
Kate is invited to present her sought-after Marketing for the 21st Century talk at SUNY Adirondack biannually since 2014, and gave her Developing Your Brand seminar for the Small Business Development Center at the Albany-Colonie Chamber of Commerce, for the Adirondack Business Development Partnership at SUNY Adirondack's Regional Higher Education Center, and at the Shirt Factory's LocalFest. Kate was also part of a panel on Branding for Nonprofits at LARAC, and has offered workshops on WordPress and web design at LARAC in years past.
Kate was hired by the Regional Alliance for a Creative Economy as an Arts Advocate in 2015, and was invited to participate in the Creative Economy in the Rural Northeast roundtable discussion at the Slate Valley Museum, and the Freelancers/Artists/Small Business Needs Strategic Recommendations Committee to the Capital Region Creative Economy Project. For many years she wrote a biweekly column called Family Time for The Chronicle Newspaper, and had a blog by the same name.
She is a regular presenter at SUNY Adirondack, WSWHE BOCES and local schools, asked to speak about her journey to entrepreneurship, and participated on a panel for FoundBridge in 2023 to share her experiences with failures on the road to success.
She studied art at Hartwick College and earned her Bachelor's Degree in Visual Art from Empire State College.
Erika M. Austin
Digital Marketing Strategist
Erika Austin is Advokate's strategic partner in developing digital marketing strategies with clear insights and proven tactics that propel our clients' growth and success. Erika specializes in all things Google, whether it's providing an SEO strategy that will improve your discoverability on search engines, implementing a measurement plan that can allow you to reach your goals, or providing actionable insights on how you can more effectively reach your audience. Erika has worked with enterprise organizations, non-profits and e-commerce companies for 15 years with a proven track record in demystifying the complex and ever-changing marketing ecosystem into clear and actionable solutions with results. She's also Kate's sister!
Candice Frye
Marketing & Communications Associate
Candice has ten years of experience working in the arts and nonprofit business sector. She has a passion for working with nonprofits, community collaborations, and Glens Falls. 
After being a part of the LARAC team in Glens Falls for more than ten years, Candice recently left her position as Executive Director to pursue her new independent adventure managing short term rental properties in the Adirondack and Saratoga area. She has also been an instrumental piece of the Arts District of Glens Falls and is Vice President of the Glens Falls Collaborative, and has been responsible for numerous festivals in Downtown Glens Falls. She is a frequent volunteer.
Julie Johnson Dowd
Marketing & Communications Associate
Julie is a skilled wildlife photographer and owner of Little Red Hen Studios. She's also a crafter extraordinaire, mother, and former co-columnist of the Post-Star's The Moms Blog. Julie knows everything that's going on in Glens Falls.
Gina Boyce
Office Manager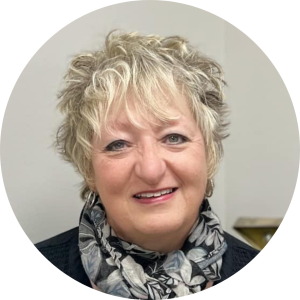 Gina is a skilled administrative professional, and you may recognize her from her former career at The Chronicle Newspaper. 
Not only does Gina adeptly handle the administrative duties of the office like filing, mailing, bank runs and keeping supplies stocked, she also welcomes our clients, decorates birthday cards and provides all the thoughtful touches that make the office run smoothly.
Gina also enjoys taking walks in nature, visiting bookstores, creating artwork, and spending time with her bird and guinea pig.
Rhonda Triller
Writer, Editor and Proofreader
Rhonda Triller is an award-winning writer, editor and designer. She worked in newspapers for more than 15 years before changing careers to use her skills in promoting nonprofit arts and education organizations. The St. Michael's College (Winooski, Vermont) alumna is director of Marketing and Communications at SUNY Adirondack. 
She lives in Queensbury with her husband, three children and several pets. She enjoys hiking, beach trips, reading, crossword puzzles, sports and camping.
Quinn Mlynarick
Marketing & Communications Associate
As a recent graduate from Champlain College, I am happy to continue my journey as a Digital Marketing Specialist at Advokate. I am committed to delivering exceptional client experiences by creating meaningful connections between brands and their audiences. During my time in college, I had the privilege of immersing myself in several diverse client projects with real-world results. From developing advertising campaigns to crafting content strategies that resonate, I take pride in every step of the process. I also specialize in navigating the ever-changing landscape of the internet to improve digital presence. Outside the world of marketing, my hobbies include golfing, fishing, and playing my guitar