01 Sep

The NEW Amity Card Program!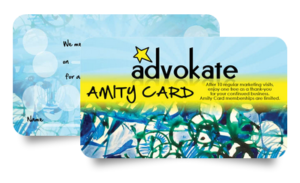 I'm rolling out the new Amity Card program!
Schedule regular 1-2 hour marketing sessions with Advokate and after 10, enjoy one free*. Space in this program is LIMITED! Taking sign-ups now to start in October. $75/hour. We'll figure out a time that works for you.
What would we do in those marketing visits? Whatever you need to get done. You can sit in the driver's seat to learn, or I'll take the wheel and bang it out for you.
Here are some ideas to get you thinking about that marketing to-do list you've been meaning to chip away at…
• E-newsletter using MailChimp
• Update your website
• Update your blog
• Schedule social media posts
• Apply to art shows
• Create marketing materials
• See if I can answer your questions about Etsy, Square, Instagram, Pinterest and so on
• Send out or follow up on a press release
Drop a line to see if space is still available!
*Buy 10 get one free offer now applies only to weekly sessions. But you can still sign up for regular biweekly, monthly or quarterly sessions!