22 Oct

All About Facebook Ads

Facebook isn't going away.

I know that we all wish we could disconnect from our devices but social media is here to stay. On average 74% of Facebook users log-in daily. Even Generation Z (The SnapChat Gen) are logging in and using the platform as a search engine. Facebook ads and boosted posts get your content in front of people. Personal experience and heaps of data back that up. Facebook's built-in analytics trackers make it easy to see your results in real-time.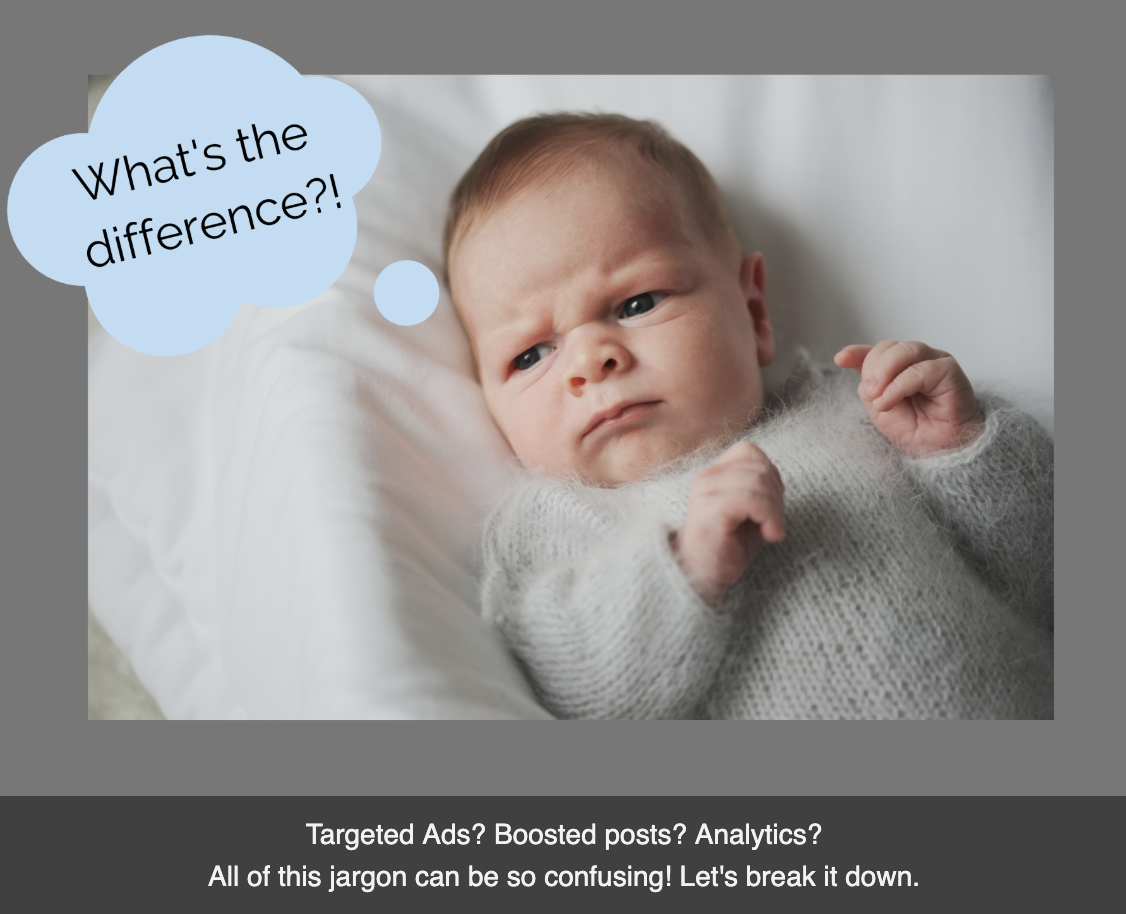 Boosted Posts
Each business should analyze their specific advertising goals and client base before moving forward with either a boosted post or a targeted ad.
Boosted posts are the simplest way to advertise on social. You click the post button and tell Facebook a few things:
Who you want to reach: you'll pick a target audience of the type of people you want to connect with
Your max budget: you'll tell them exactly how much you want to spend over the course of your entire campaign
How long you want to run your ad: once you click Boost and your ad is approved, people in your target audience will see your ad in their News Feed for the duration you've set
Boosted posts are perfect for promoting an overview of your page (Letting people know you exist) or showcasing a product or event that has a broad demographic.
Clicking people who like your page and their friends is a great way to get quick reach!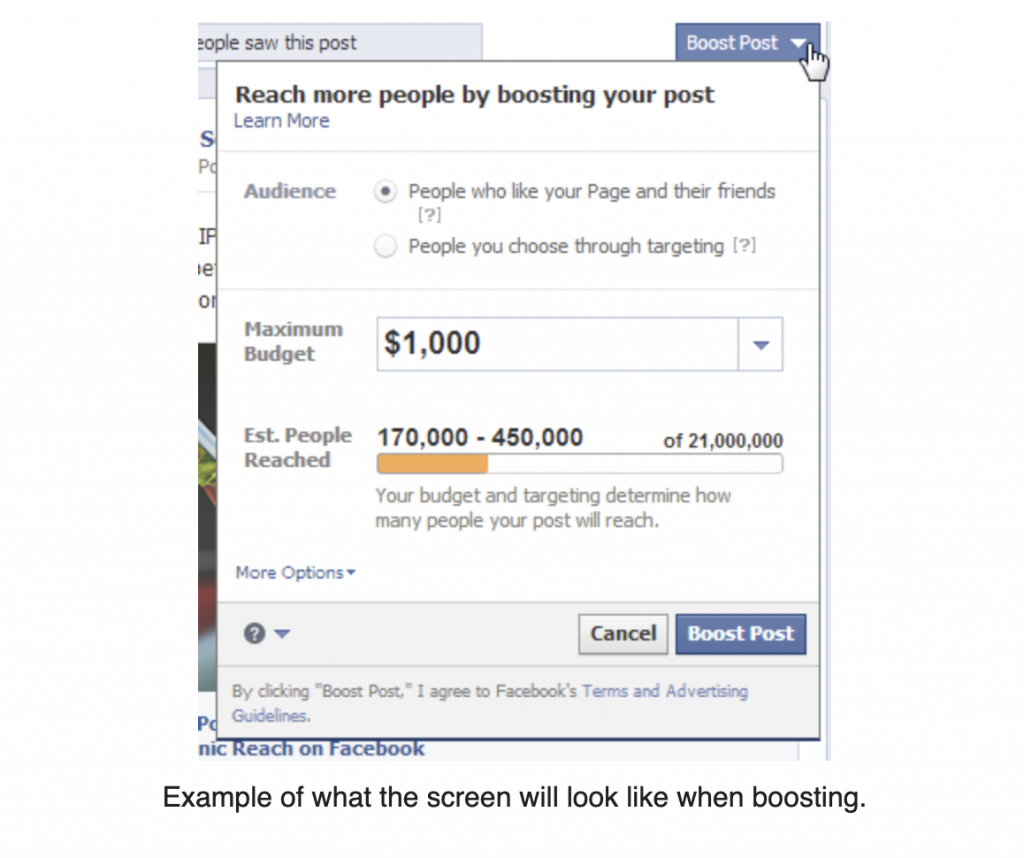 Targeted Ads
Facebook ads are created through Ads Manager and offer more advanced customization. If you are trying to reach a certain type of person or a specific location, you want to use an Ad.
Maintain creative control: With Facebook Ads created through Ads Manager, you can design an ad that fits your goals. Create carousel ads, add specific descriptions and add a call-to-action button that'll drive more of your audience to take action. These are only a few of the creative and formatting options available in Ads Manager that aren't available when boosting a post from your Page.
Use advanced targeting capabilities: Boosting posts let you decide on interests, age, and gender for your ad targeting. This helps you reach people who most likely care about your business. With Facebook ads, you can use more advanced tools to create overlapping audience types, lookalike audiences and more.
Is your main buyer persona a woman between the ages of 55-75 living within a 30-mile radius of Glen Falls who enjoys yoga? You can target her directly!
Share, don't sell
People don't hop on Facebook to be sold to. They want to hear from their friends and family, learn new things, laugh and relax. Your posts should organically fit into their feed or they will scroll right on by. Tailor your language to fit what platform you are on and your brand persona.
Ads should be engaging and showcase your brand in a positive light but this doesn't always have to mean product placement and direct calls to action. Brand awareness can be just as important as promoting a sale.
Some of Advokate's most popular posts are selfies! The caption says something business-related but the corresponding image doesn't have to. Your brand's voice can still show through without the post seeming like a sales pitch or showing off your work.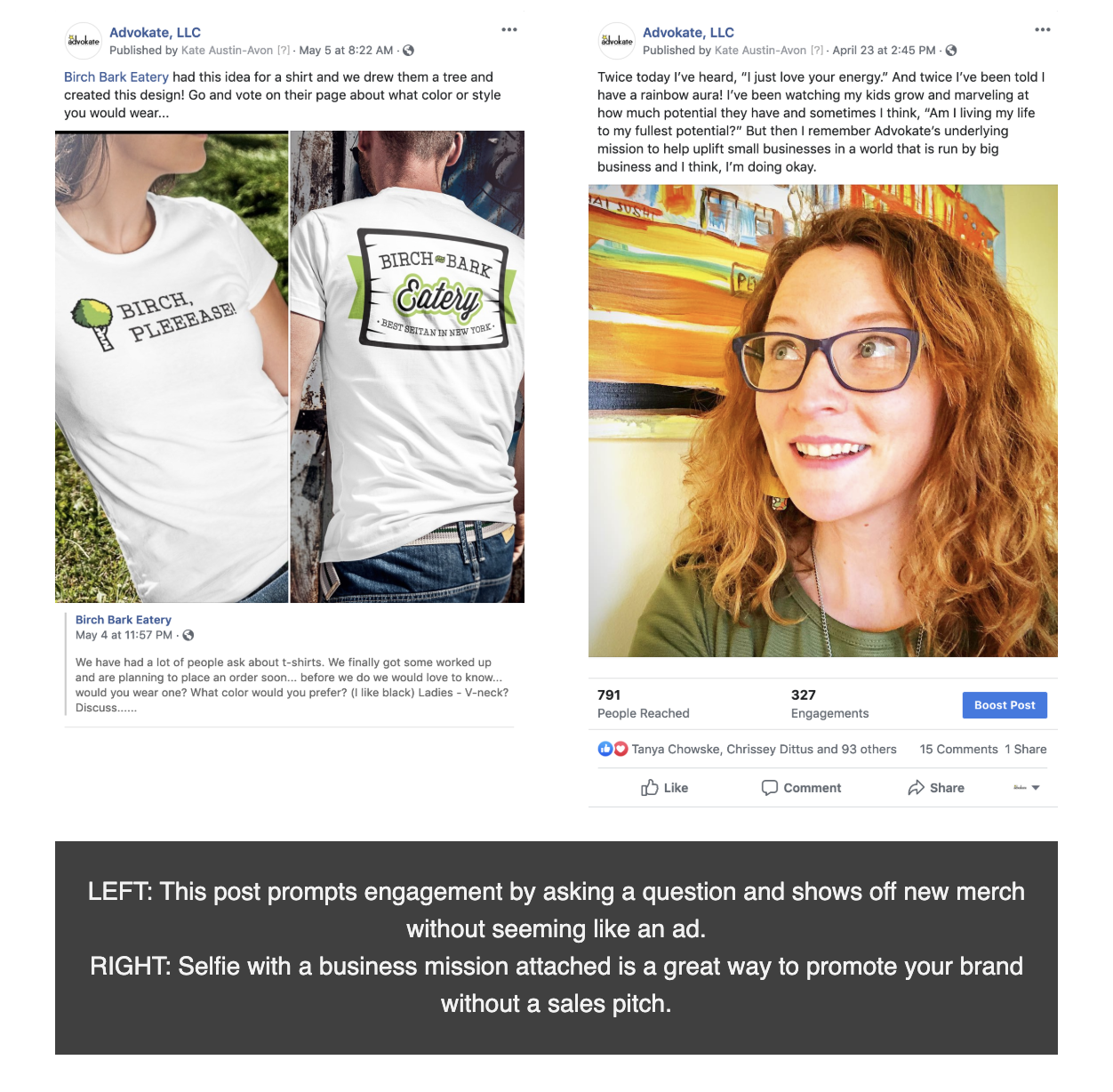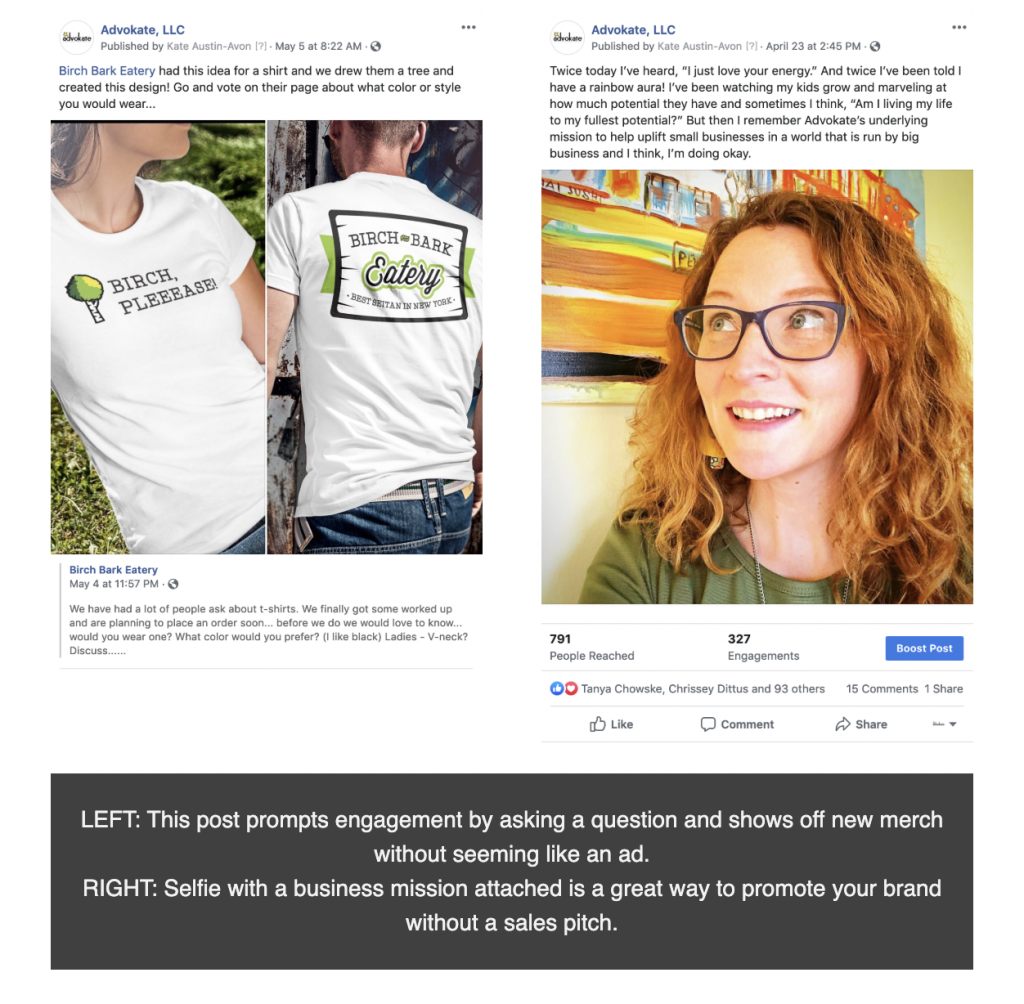 Hooking up your bank info
In the top-left of Ads Manager, click.
Hover over All Tools and then select Billing.
Click Payment Settings.
Click Add Payment Method.
Choose Online Banking and follow the instructions for verifying your account.
You can change your payment method at any time!
Need more guidance? Let's chat: Advokate.net/date