28 Oct

The Advokate Boutique Returns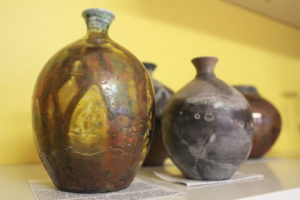 We're excited to announce the return of The Advokate Boutique!
The Advokate Boutique is a pop-up shop featuring locally-crafted gifts and accessories. It will be opening for the months of November and December as a temporary store, upstairs at 16c Exchange Street in Downtown Glens Falls.
The Boutique is located upstairs in the same building as Milk & Honey, across from Rock Hill Bakehouse Café, in the Advokate business studio.
The Boutique will be open Thursdays and Fridays, 10 a.m. to 5 p.m. and Saturdays, 10 a.m. to 4 p.m. from November 3 to December 23.
We are thrilled to be a part of the Downtown Glens Falls retail scene for the holiday season! It's so important to us to keep our dollars local when we can, and we know that like-minded folks will enjoy finding locally made holiday gifts on their Downtown shopping trips.
We carry knit and sewn stuffed animals, children's dress-up crowns and animal masks, silky batik scarves, quilted purses, books by local authors, hand-poured soy candles, affordable original artwork and local interest note cards, pottery, locally sourced lavender gifts, woven scarves, unique jewelry and more — all handmade by artisans in Glens Falls and close nearby.
In addition to the shop's regular hours, The Advokate Boutique will be open during the following special events:
• Milk & Honey's Open House Saturday, November 12, 10 a.m. to 4 p.m.
• Hometown Holidays Friday, December 2, 5 to 8 p.m.
• Ladies Night Thursday, December 8, 5 to 7 p.m.
• Guy's Night Thursday, December 22, 5 to 8 p.m.