20 Feb

Meet our researcher: Maury Thompson!

Over the years, Advokate has been lucky to work with some amazing historical institutions and non-profits. We are excited to announce a new partnership with researcher Maury Thompson!

Most of you are probably familiar with Maury, but here is a little more about him: Maury Thompson was a reporter for 21 years at The Post-Star of Glens Falls covering government, politics, business, and regional history. In 2012 he won New York State Publishers Association award in the feature writing and multi-media presentation categories for the Post-Star's print and video series "The 55." He retired in September 2017 to pursue an "encore career" as a freelance historian of politics, labor organizing and media in New York's North Country. 

Maury's career now includes freelancing as well as authoring books. We learned a lot helping him publish his book, The Animated Feather Duster: Slow News Day Tales of the Legendary Facial Hair of Charles Evans Hughes! You can buy it on Amazon as an e-book by clicking here or contact him at writermaury@yahoo.com to purchase a physical copy. He also authored the book The Biggest Kid at the Balloon Festival, available for purchase online here.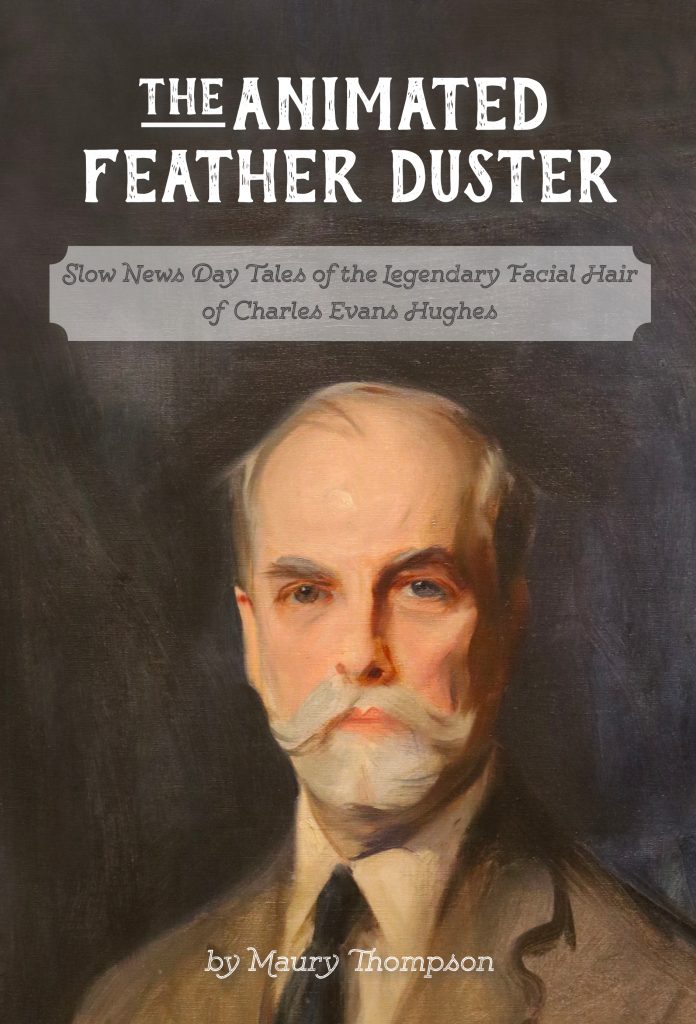 Currently, he is writer and co-producer on a feature-length documentary film "My Native Air" about Glens Falls' native son and supreme court justice Charles Evans Hughes and his lasting ties to the Adirondack region, something he is working on with our Caitlin Stedman of Snarky Aardvark Films and her team. The film has a World Premiere date of September 27, 2020, at Charles R. Wood Theater.
Maury writes for Glens Falls Living, The Hill Country Observer, Lake George Mirror, The Post-Star, The New York History Blog, and EDC Warren County
His next book, "AM Adirondacks: The Golden Age of Radio" about early AM radio stations and personalities in the Adirondack region, has an expected 2021 release. He also delivers historical lectures, and has spoken at The Hyde Collection, Chapman Historical Museum, World Awareness Children's Museum, Crandall Public Library, Silver Bay Association, Ticonderoga Historical Society, Slate Valley Museum, Darrin Fresh Water Institute, Hadley/Luzerne Historical Society, and the Glens Falls/Queensbury Memorial Day celebration, among others.
Are you a museum, cultural site or non-profit who needs a short historical documentary for social media or to welcome visitors?
We can create an in-depth short film or informational video about a new exhibit, a treasured artifact, the history of a building, organization or any topic you may want to explore.
Maury can do the research and Advokate can create the video!
Let's team up: Schedule a meeting!