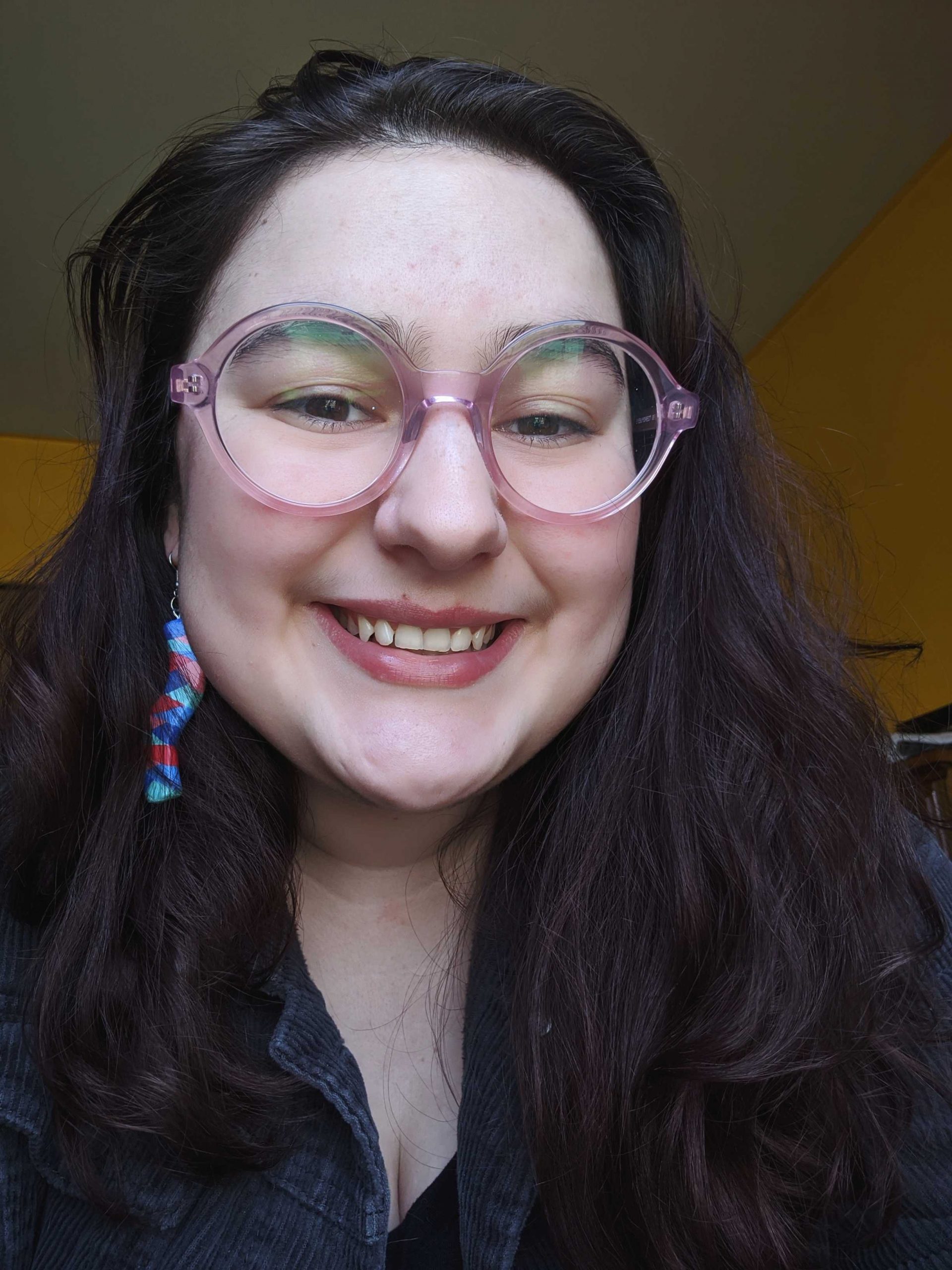 26 May

Meet our intern-turned-employee: Angie Nardin!

We were in the middle of getting knocked over by this pandemic, navigating homeschooling and shifting to the home office and trying to figure out how many boxes of Triscuits to stash in the basement when Angie approached Advokate about an internship. She needed a lot of hours to complete her degree at SUNY Adirondack. It felt overwhelming to commit any energy to anything.

But when I saw her portfolio, I knew I needed to scoop her up.

This girl is talent, y'all.

Here are some of her works that she created during her internship at Advokate. I mean. Look at these. She's brilliant! And the defining moment was when I presented her logo design to a client alongside some of my own and the client chose hers. And I was like, yup. I need her. It was the same feeling I had when I heard that our Caitlin was available. Just like — That human being is gold and I want her on my team! She hit us at the right time, too. Quarantine means transformation. It's the right time for Advokate to take this step.

Jeff Ives of Jonathan Reid has said to me a few times that he just surrounds himself with the best people and that's how he does right by his business. I'm feeling very lucky to have done just that, both with our staff and with our wonderful clients. The Advokate community is a strong one.

So we're trying to figure out how to work together from home during a pandemic, but luckily Angie already has months of practice working with us just exactly like this. But I really can't wait to be all together in the office bouncing ideas around and enjoying each other's company as well as cranking out some awesome stuff for our clients.

This is a big step for us, and we are so excited to be able to offer infographics, custom illustrations, gorgeous logo design and more. We're looking to get her more in the fold on our web design projects, too.

Let us know if you need some Advo-Angie in your life! We can't wait to see what she makes for you!
In Angie's Words
My name is Angie Nardin and I'm from Glens Falls, NY. I just graduated from SUNY Adirondack with a Media Arts degree, and also finished up my Music degree! I've always wanted to do something creative. I started with music but found myself doodling in class and wanting to explore that further. I tend to deep dive into things I want to do so I drew everyday and started to really enjoy it. I took a leap and changed my degree path, and I never want to go back. I love art and communication and wanted to explore graphic design and illustration.
I found Advokate through a good friend of mine at SUNY Adirondack, who told me that Kate aligned with the path I wanted to make with my career. I took a look at the designs she had on her site and the BEST YELLOW she used and I was sold, so I emailed Kate to ask her if she'd be willing to take me on.
The experience as an Advokate intern has been an awesome, fulfilling experience. I got to work with Kate firsthand making logos, infographics, animations, signage, and social media. Working with Kate's clients has been an amazing experience for me. I actually get to see my work in a practical sense, and know that I helped someone make their vision come true.
I love graphic illustration, I love being bold, I love color. I have all of my work on Instagram and Facebook @noodleloon and am working on stocking up my Etsy store at the same name! I am so grateful to Kate for believing in my work and trusting me to be a part of her brand!