25 Mar

Additions to the Advokate Team

— UPDATE: Nina Marshall no longer works for Advokate, as of May 11, 2015. She has committed herself to her schoolwork and we thank her for her hard work and wish her all the best with her pursuits! —
Well, folks — Advokate is growing, and sometimes feeling like it's taking off out from under me. It's a blessing to be so busy. I've realized for a while now that I can't handle things by myself any more, and have spent the last year or so trying to figure out what work I can hand off, and what I need to keep in order to maintain Advokate's original intention and competitive edge, meeting folks at their level and with the Kate Austin-Avon heart and soul.
My intern Nina Marshall spent a month or so as my assistant, until I realized that Nina's talent in social media and retail was something I needed to capitalize on, and so I have just named her Manager of the Advokate Boutique.
You will be seeing Nina's posts on our social media, and she'll be arranging displays in the shop, paying artists, tracking sales, managing the boutique's social media and promotion, and working with the artists to keep the inventory fresh, fun and seasonal.
She is so perfect for this position, and I'm relieved to have The Advokate Boutique well cared for by a gal with flair and style, instead of withering when I'm busy with websites, PR and design. She's going to take this thing places, and she's keeping it fresh. Check out her recent posts on our Instagram.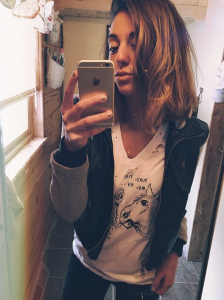 Meanwhile, my wonderful husband Cory was struggling with swing shifts at his factory job. It brought in decent money, but we missed having time as a family and the sleep deprivation wasn't treating him well.
And I needed somebody to handle the financial side of things and to help me make business decisions; somebody who would be there for the long haul and could learn things the way I do them. I needed somebody to do the stuff I didn't want to do, and to not hate me for not wanting to do them. And I needed somebody I knew I could open up to about the business and have them keep my lofty ideas in check with reality, and to cheerlead me to reach higher. I needed somebody I knew would be a good teammate, to let me lead and to pick up behind me.
In short, I needed Cory. He's been my support staff since Day One, taking care of the house so I could follow my dreams. And I hope he'll keep doing so, and that Advokate will be his dream to follow, too.
So he's Vice President now. He's going to mostly be a behind the scenes guy, but he'll be helping me make business decisions, and will start by taking over website maintenance and accounts payable and receivable, so he's the dude to talk to about billing, web renewals or keeping your website's underlying structure up to date.
I'm going to continue the customer service, Amity marketing meetings, initial consultations, proposals, project management, web design, graphic design and PR that I've been doing all along, but Advokate will be much healthier with somebody on top of the day-to-day operations that go along with running a business. And though we've got some juggling to do to make ends meet, our little family will certainly be much happier.
Without further ado, here's Cory's first blog post on the Advokate website!
---
Hi, everybody! I am Cory Austin-Avon.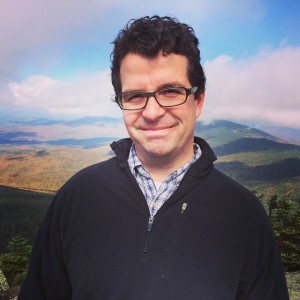 It's nice to meet you. I'm the husband of Advokate's super smart, creative, talented, clever, artistic (and a whole bunch of other stuff, really) owner, Kate Austin-Avon. I'm joining the company to help her out, help you out, and help me, too.
I have had several different jobs in the past decade. I like to think I'm versatile and experienced and resilient. Yeah, that's right. Anyway, my most recent job kept me out of the house a lot. I worked long hours, weekends, and overnights. It was tough. I'm tired. It was time for a change.
So, here we are chasing the American dream. Advokate's going to grow and that's good for all of us. Together, Kate and I are here to provide our clients with even better service, better quality, and more awesome.
Two Austin-Avons are better than one! That's what they say.
I'll be focusing more on the behind-the-scenes aspects of the business. I'll be doing the bookkeeping and accounting and administrative paperwork kind of stuff. I'll also be working on website maintenance, backups, security, and software updates. That's important to do so your website is protected. Ask about our maintenance plans! It's pretty important. I'll also be the guy taking out the garbage, sweeping, getting lunch, and running errands, too. That stuff's important!
I'd tell you what I like to do in my free time, but I haven't had any in the past couple of years so I forgot.
But I know that I love our son, Henry (he's really cute and funny), and the band Phish (give them a chance, they're incredible). I also like when the laundry is done and there are no dishes in the sink. I like a lot of other things, too.
So, how do you like me so far?
I look forward to working with all of our clients and this new era of my life. I even have business cards with my name on them!