29 Jun

The plan: Maternity Leave for Advokate

I've been putting off figuring this out because I just can't imagine taking time away from Advokate, but it's inevitable — I'm having a baby in August (or maybe September – my due date is August 29, so who knows!). No putting that off!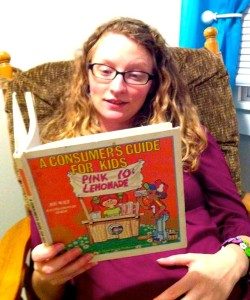 The balance between work and family is so tricky. I feel pulled in two directions. But Baby Austin-Avon deserves a bit of time when he first arrives, and I'm going to have to adjust to having him around before I can get back to spinning all the Advokate plates. I aim to give myself eight weeks off.
I've got this letter stamped and ready to mail out to clients in tomorrow's post.
Basically, here's the plan:
No new biz: Temporarily but effective immediately, taking new projects is on hold as I wrap things up. It's really, really hard for me to say no… So I'm not saying no. I'm just saying later. I'm happy to plan to pick up new projects when I'm back this fall.
Wrapping up loose ends: I aim to finish everything I have started, however! If you and I have unfinished business right now, don't worry. I'll see it through, health permitting.
While I'm gone: I am training my intern Hannah as a future temporary Advokate employee to handle emergencies (and the select few projects that are ongoing) in my stead during my leave. She will also assist me when I pick things back up in the fall.
Once Baby A-A arrives:
I'll set my phone message and email auto-reply to let you know that I'm on maternity leave. The messages will have contact information for Hannah (temp@advokate.net and a voicemail box at 518-480-7151) who should be able to handle urgent matters that might come up. Hannah will be checking her messages on weekday mornings and will get right back to you.
If you have thoughts or feedback on this system, please communicate that with me. I'm open to suggestion!
Have a lovely weekend, folks.