12 Dec

The Boutique is sticking around!

GLENS FALLS, NY — Kate Austin-Avon, an entrepreneur, arts activist, writer and artist who has been operating her marketing, web and graphic design and publicity firm Advokate since 2010, announces a new venture: The Advokate Boutique.

The Advokate Boutique is a shop of locally handmade goods, located in the front section of Advokate's office and art studio on the second floor of The Shirt Factory Arts and Healing Center in Suite 201a at 21 Cooper Street in Glens Falls, New York. It is open from noon to 5 p.m. Tuesdays through Fridays. For more information, follow Advokate on Facebook at www.facebook.com/myadvokate or call (518) 353-2121.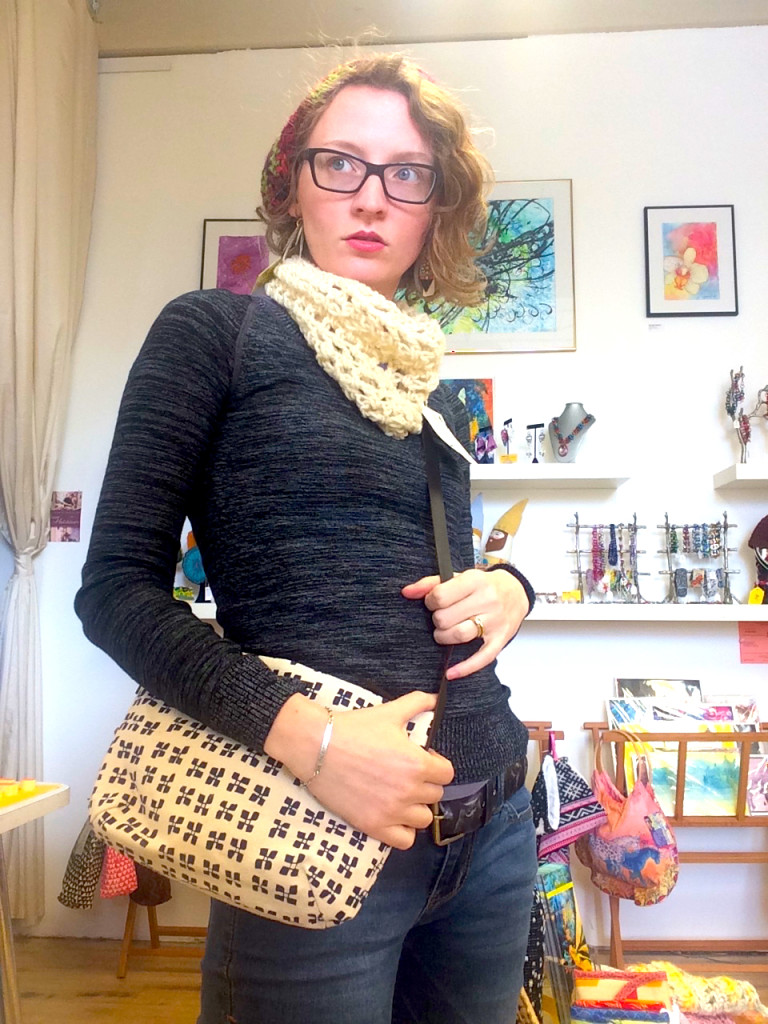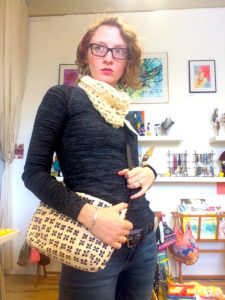 "I knew The Shirt Factory would be a shopping destination for the holiday season, so I wanted to gather gifts by some of my favorite local artisans to make hay while the sun shines," says Mrs. Austin-Avon. "I intended it as a temporary transformation of my office, just for the holidays.
"But I've been amazed at the response I've gotten, and I'm just having too much fun to pack it up after Christmas. I'm here working on marketing and design work for my clients anyway, so I may as well be surrounded by beautiful handmade items and provide this service to artists I know, which is so in line with what my business Advokate is all about," she says.
Open for just two weeks in November, Advokate was able to give more than $700 back to artists by the end of the month. "Everything here is cute and colorful. I have no expectations for what the new year will bring, but it I'm having way too much fun with this to stop now," adds Mrs. Austin-Avon, who managed The Shirt Factory Gallery for two years and used her experience setting up the Gallery to arrange and initiate The Advokate Boutique.
In addition to Mrs. Austin-Avon's own mixed-media artwork, fine art prints, chainmaille jewelry and "trashion" jewelry made from upcycled materials, The Advokate Boutique also carries knit and sewn stuffed animals, watercolor cards, felt headbands, hand painted silk scarves, shabby chic throw pillows with vintage lace doilies, home décor, crocheted hats and scarves, wallets, handbags and coin purses, ornaments, knit socks, books, ornaments, Christmas stockings, CDs and more — all handmade by artisans in the Glens Falls area, with the exception of items made by Ms. Austin-Avon's family members in Vermont.
During The Shirt Factory's "Friends and Family Night" on Friday, December 19, The Advokate Boutique plans "PARTY PARTY SHOP," a special late night shopping event and celebration from 6 to 9 p.m. The public is invited to enjoy Christmas cookies, candy cane martinis, Christmas carols by a cappella group The Skirts and a visit from a surprise guest. Shoppers will be entered into a drawing to win a $50 gift certificate to the Boutique. Admission is free. RSVP on Facebook.
More than ten other shops and studios at The Shirt Factory will be open from 6 to 8 p.m. for Friends and Family Night on the 19th.