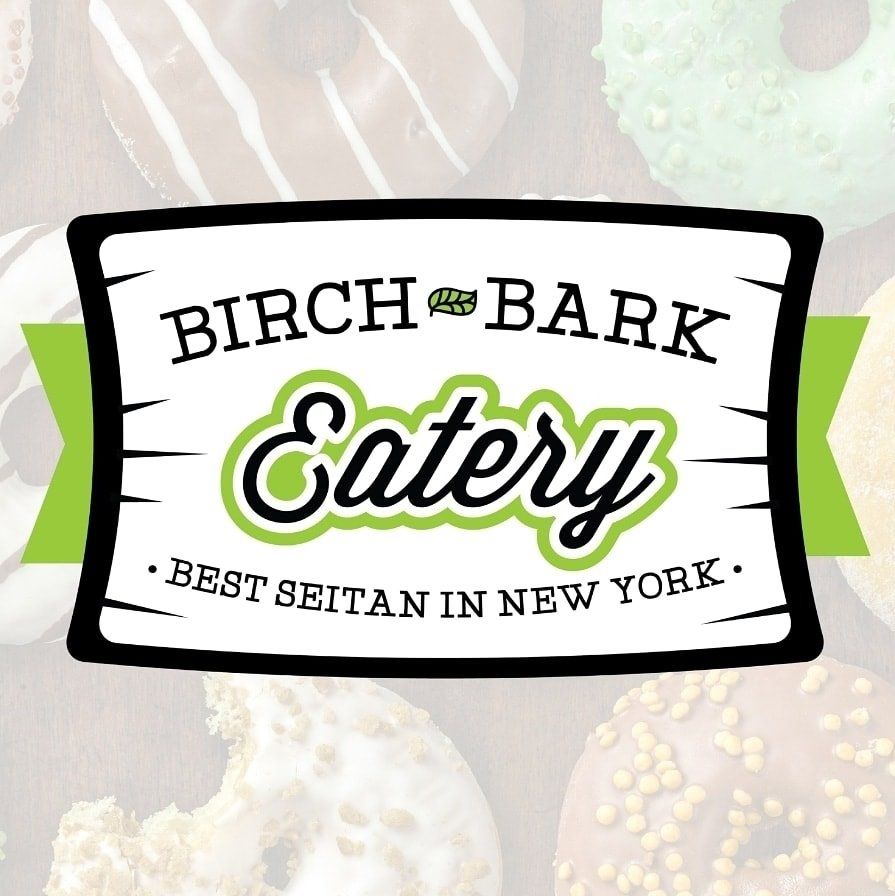 23 Jul

Meet Our Client! Tania Sharlow of Birch Bark Eatery

It only takes one bite of a juicy Beyond Burger, melt in your mouth mozz cheeze stixx or a gooey Boston creme donut to understand why people travel from all over to visit all-vegan Birch Bark Eatery. Owner and Chef Tania Sharlow says, "I love that there are almost no limits to my creativity. I can create and offer whatever I like for my customers. My only limits seem to be time and available resources."

Veganism has been on the rise in recent years and restaurants are learning to meet the demand. Tania started out switching to pescetarianism as a New Year's resolution with her significant other. Pescatarian is where the only meat you consume is fish. Over time, the couple made the jump to vegetarianism. A few months later they discussed going vegan. Later that year they watched the documentary film What The Health and became vegan the very next day.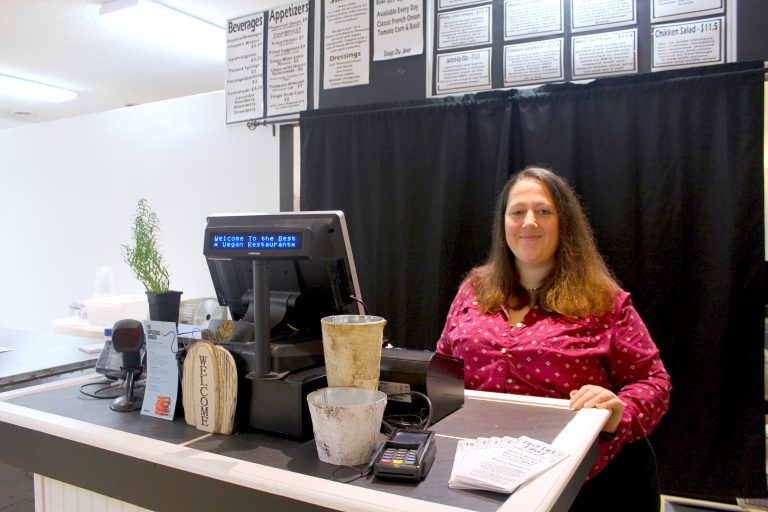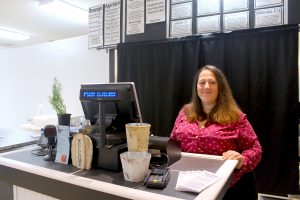 "Originally, it was about our health and the health of the planet, but after we quit eating all forms of animal products our minds were much more open to seeing the horrid conditions and treatment of animals in the food system. After learning about all of that I knew I would never, could never, go back to consuming products that cause that much pain and anguish to innocent animals.
Recently, Birch Bark Eatery has expanded its menu to include a daily donut menu. This menu offers up to six different varieties of donuts each day, from filled donuts like Boston Creme and Peanut Butter Chocolate to novelties like the Cosmic Blackberry Donut or Lavender Glaze to classics such as Maple Frosted and Vanilla.
Since opening, a children's menu has been added, as well. Choices include: Sliders, mac and chzzz, grilled chzzz, chikken fingers, hot dogs, fries and veggie tempura.
"We have also started serving Chaga tea," says Ms. Sharlow. The Chaga mushroom is a nutrient-dense superfood with powerful antioxidants that may reduce cholesterol, lower blood pressure, support the immune system, lower blood sugar, fight inflammation, slow the aging process, and even prevent and fight cancer. It is $5 per glass, and the Chaga Moon brand is made locally by an expert craftsman who sustainably harvests Adirondack Chaga conks. Flavors include chai, lemon ginger, and apple cinnamon which drinks like an apple cider. "It grows on birch trees — how perfect is that?" Ms. Sharlow says.
Ms. Sharlow's business has been booming and there is no sign of it slowing down. This doesn't mean she hasn't faced some challenges as a new eatery in town. She says, "Before Birch Bark even got off the ground I learned to not be so trusting, not everyone is out here with pure motives and the desire to be helpful. That was a hard lesson to learn. Since being open and navigating waters of a niche business I have learned to try many things and stick with what works. I am not afraid to abandon an idea that seemed great but fails on some level." There's no doubt that Ms. Sharlow's flexibility and willingness to adapt is a huge part of her success.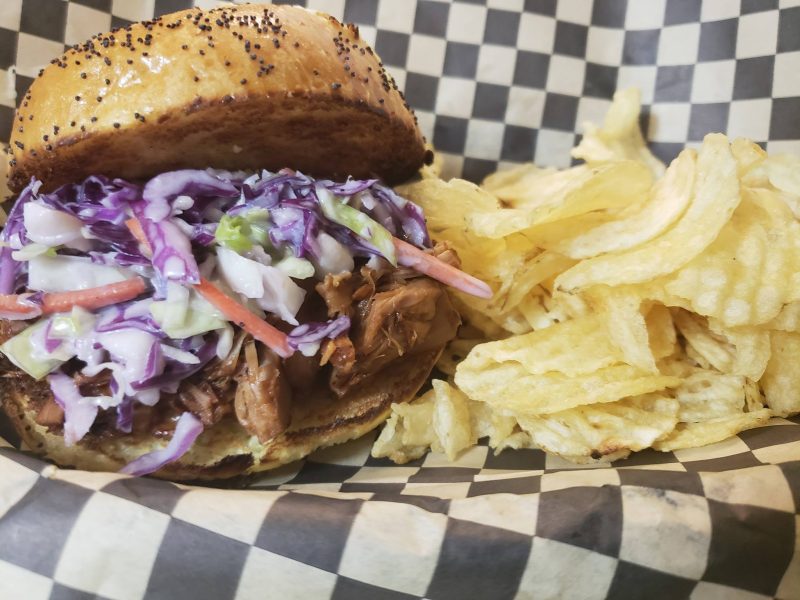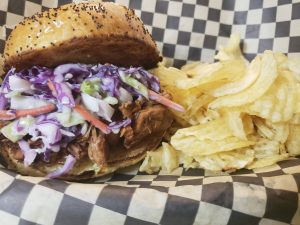 For folks new to veganism Tania suggests ordering from their burger menu. She notes how far vegan food has come even within the past five years. Vegans and non-vegans alike devour all of her food especially the Beyond Burgers and donuts. She says, "For people who are vegan or who have an allergy to milk and eggs, for them to be able to have a treat like a donut is a pretty big deal. Even people who aren't vegan have been coming in lately and saying, I heard you have good donuts here."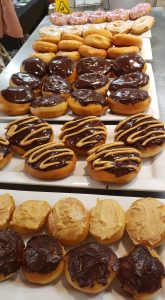 Get excited! In the very new future, Birch Bark Eatery will be adding milkshakes to their menu. Ms. Sharlow is always trying to add things to the menu that her guests miss like comfort foods, ice cream or other sweet treats.
Follow along with Birch Bark Eatery!
Website: www.BirchBarkEatery.com
Instagram: @birchbarkeatery
Facebook: @birchbarkeatery