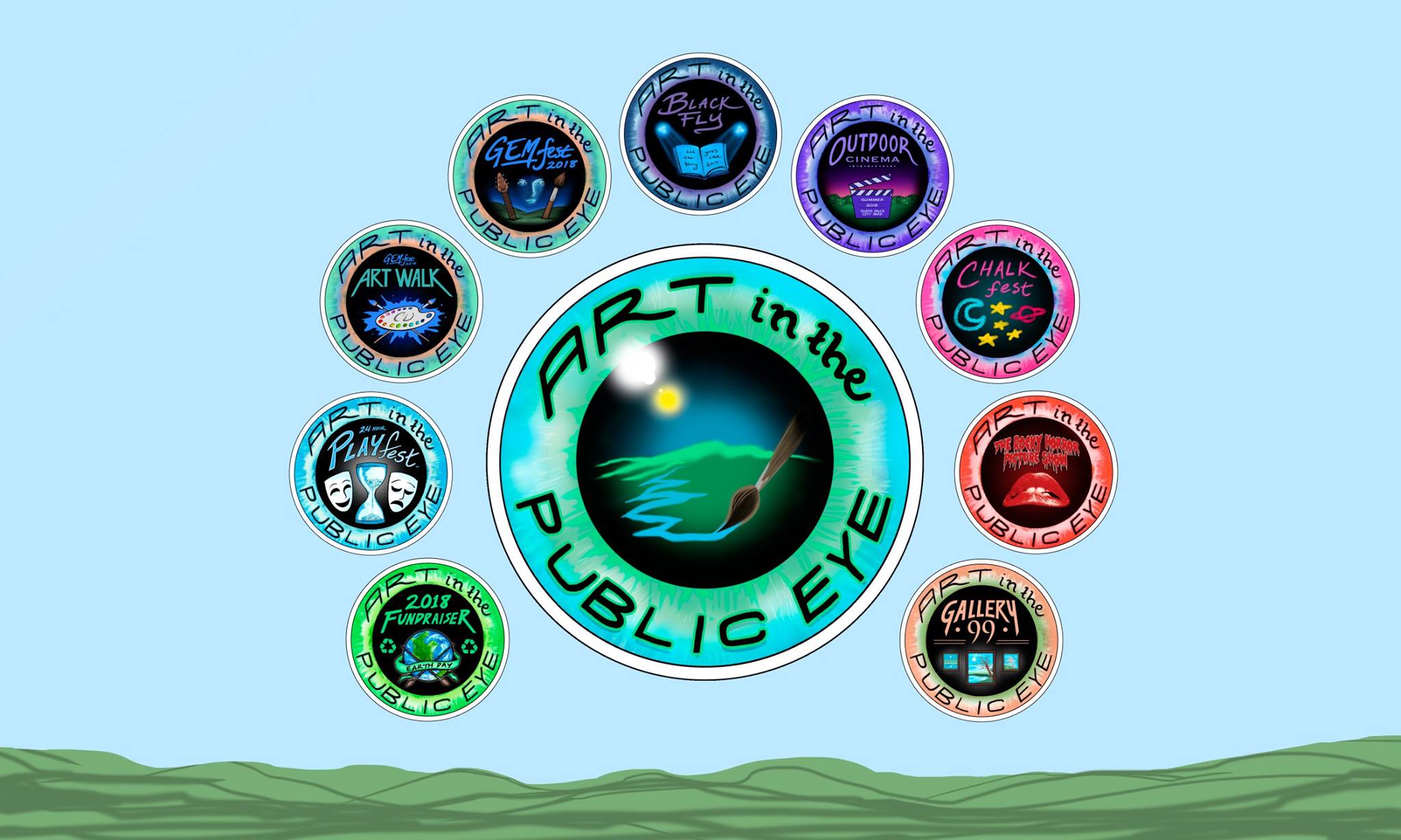 27 Jun

Meet Our Client! Art in the Public Eye!
This month our featured client is Art in the Public Eye! We asked APE's Artistic Director Erin Coon some questions to give us insights into this amazing community arts organization. Please read more about Erin, APE and all they do in the blog below.
1. What is the origin story of Art In The Public Eye?
APE began almost 20 years ago when a few local artists started the Glens Falls Art Walk.  This not only gave artists an opportunity to display and sell their work in local businesses but also helped to build camaraderie among the arts community and the business community.  It quickly became apparent just how rich the local arts scene is and how much the public wanted more opportunities to engage with it.  So Art in the Public Eye incorporated in 2010 after nearly 10 years in operation and expanded its programming.  Since then, it has continued to grow and now offers over 40 events per year.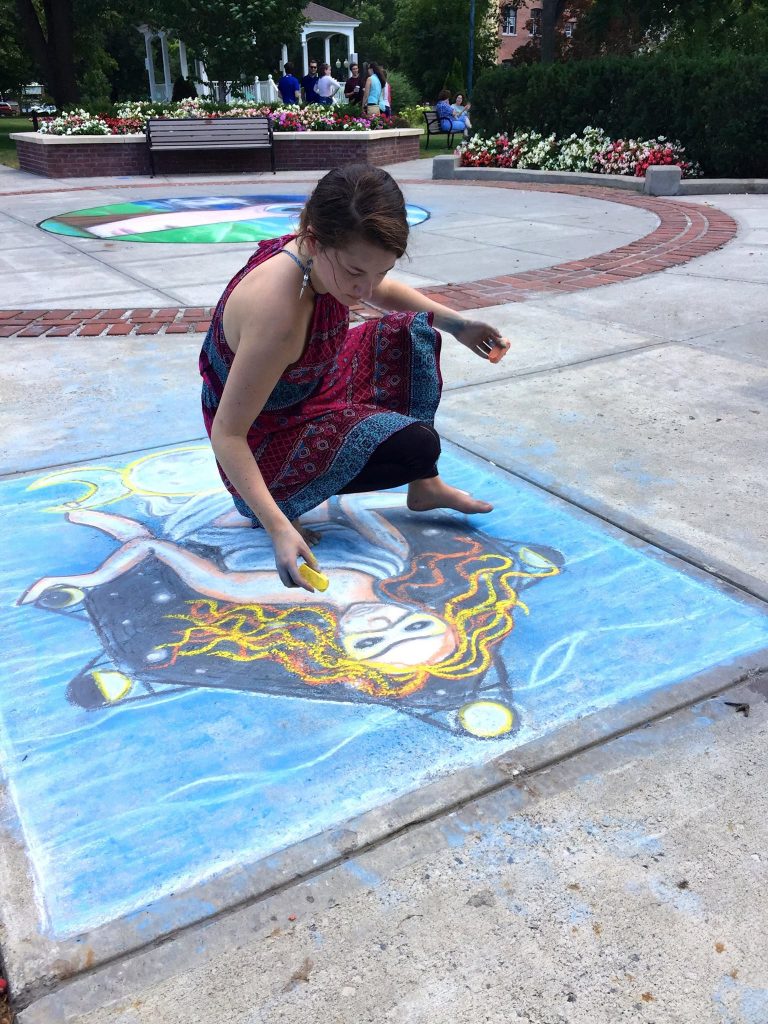 2. What have you learned from your time with Art In The Eye Public Eye?
Oh no.  The dreaded question.  Personally, I feel like I've grown up with APE.  I joined the APE board as Treasurer 8 years ago when I was a young professional just launching my career in the arts.  Since then, I've served as APE's President and now I've become the first employee of the organization as Artistic Director.  APE has had its growing pains as have I.  Nonprofit arts isn't the easiest field to operate within.  There have been so many lessons.  I've learned how to do tons of practical things that compliment my formal education.  Working with people has been a big one. My work with APE has been a crash course in working with all sorts of artists, donors, community leaders, parents, business owners.  There are a lot of personalities to balance in this work.  It's given me the chance to hone my empathetic and organizational skills.  The goal is always to make things possible and keep things easy.  APE really tries to make it easy for artists and businesses to play together.  There have also been some hard lessons that have helped me realize it's alright to take a risk and it's alright to fail.  Not everything that I have tried to do for APE has worked out but plenty has.  For me, the most educational experiences have been when we've pushed the boundaries and when we've fallen flat on our faces.  What's nice is that either way, the network of artists and community leaders we have built stand by our side.

3. How has APE affected the community and how has the community affected APE?
APE is lucky that the local community is so supportive of the arts scene.  That support has made it possible for APE to grow, especially over the last 3 years.  We've been able to attract active board members who give so much to the organization.  We've created programming for all age groups and income levels.  APE has really been focused on delivering fun, affordable, educational and artistic opportunities to the community.  It is dedicated to creating opportunities for artists and inspiring a love for the arts in children and adults.  We hope that the work we do helps move the community forward not just in its openness to the arts but also in the many social and cultural messages the arts champion.

4. What do you most want folks to know about APE that they may not be aware of?
APE is listening.  We're here to meet the artistic needs of the community – whatever form they take.  Our mission is to fill the gaps.  We have some really wonderful local nonprofit arts organizations that are doing tremendous things. APE is finding the spaces in between the things they already do so well and operating to make sure everyone can find their own way to the arts.  What does that mean?  It means, if you have an idea, reach out to us.  We want to try and make it happen!  If you're an artist looking for an opportunity, we want to help you find your footing.  Our goal is to remain flexible and open to new ideas.  We feel that is the best way to meet the ever-changing needs of the community and make the arts truly accessible for everyone.

5. Anything coming up this summer you want to tell us about?
So much is coming up this summer!  We launch Outdoor Cinema on July 5 to bring free family-friendly films (say that five times fast) every Friday night in Glens Falls City Park through September 13.  GEM Fest is Friday, July 26 and Saturday, July 27.  It's our biggest festival of the year and this year is the biggest year yet. Much of the festival is free to attend!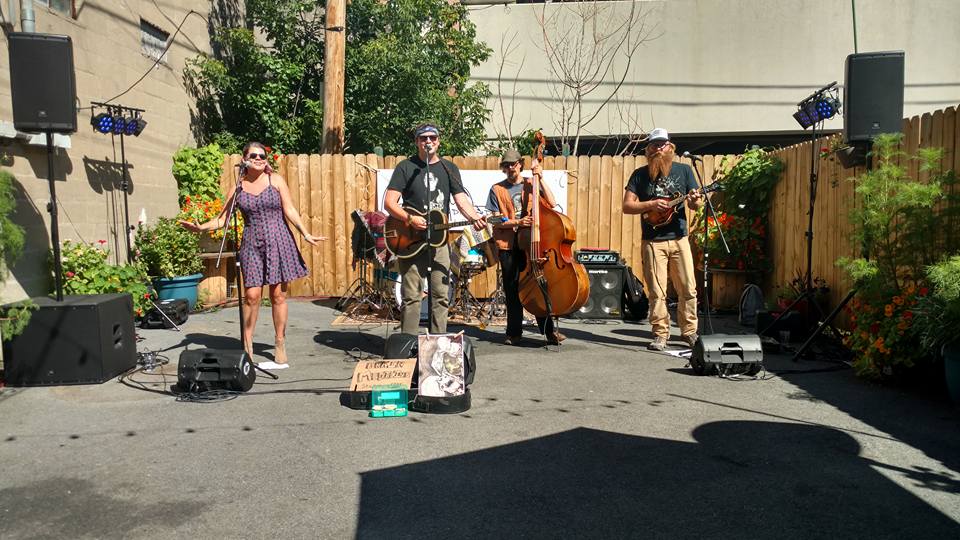 GEM Fest includes:
Short Stuff: A new series of short theatrical, musical, vaudevillian and dance performances at the Park Theater Friday night
Shutting down Glen Street on Saturday and bringing in a stage
Live music in venues around town all day
A kids festival in City Park
Live painters around downtown
Vendors selling art and food on Glen Street
A Film Festival at the Park Theater
A professional comedian/magician doing two shows at the Park Theater on Saturday night
We wrap up summer with two plays at The Strand Theater in Hudson Falls and a Black Fly Storytelling event at The Hyde Collection.  Busy!  Busy!!  Busy!!!
Art in the Public Eye is a 501(c)3 non-profit organization