09 Jun

Press Release: Kelli Evans Photography Studio Opens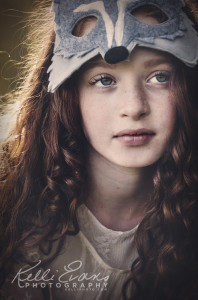 GLENS FALLS, NY — Kelli Evans Photography has launched a studio in downtown Glens Falls, New York. The grand opening is scheduled for 3:30 p.m. on Friday, June 27, with a ribbon cutting by the Adirondack Regional Chamber of Commerce. The studio is located in Suite 31A in The Colvin Building at 206 Glen Street. The event is free and the public is invited to attend to learn more about Kelli Evans Photography's services and enjoy some refreshments.
The studio will be giving away a free photo session with a print credit to one lucky winner. To enter, you must attend the grand opening on June 27 and sign up for the drawing.
Ms. Evans, an ARCC member, has been in business as a photographer since 2004 with a focus on lifestyle portraiture of pets and children. She studied at SUNY Adirondack and earned her BFA in Photography from Montserrat College of Art in Beverly, Massachusetts. She resides in Hudson Falls with her longtime boyfriend Mike and their 9-year-old pit bull, Lucy.
"My photography is about evoking emotion and telling a story — not just how someone looked at a certain age on a certain day," says Ms. Evans. "I am expanding my business from on-location shoots into contemporary studio portraiture, which will include the launch of a second dedicated website. I am excited to be upstairs from Downtown Charm for the opportunity to rent some of their awesome pieces to use for photo shoots."
Ms. Evans adds, "I love how the City of Glens Falls has resurrected itself while preserving the charm of its architecture. It's an exciting energy and I'm glad to be a part of it."
Ms. Evans volunteers to photograph shelter pets in need of homes. Last year, she photographed 340 shelter cats and dogs to help them put their best paw forward to potential adopters searching the internet. In addition to being a member of the ARCC, she is also a member of HeARTs Speak, an international consortium of literary and visual artists who volunteer their talents to animal welfare and rescue organizations.
More info: www.kelliphoto.com
# # #
Get your press release posted on this website! Contact Advokate to find out how.