25 Apr

Meet Our Client! Jeanne Nivard and Jeanne's Bags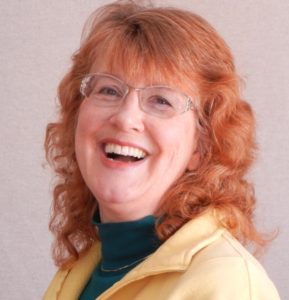 For the next installment in our blog posts featuring clients, we're going with another one of our first clients. Jeanne Nivard, the creator and owner of Jeanne's Bags, has been a client and friend for many years now. Kate has a few of her purses, too! You need to check out Jeanne's unique, one-of-a-kind style. If you like color, she has A LOT of options for you! Visit her website, Jeanne's Bags, her Facebook page, or her Etsy Shop to learn more and buy an awesome bag!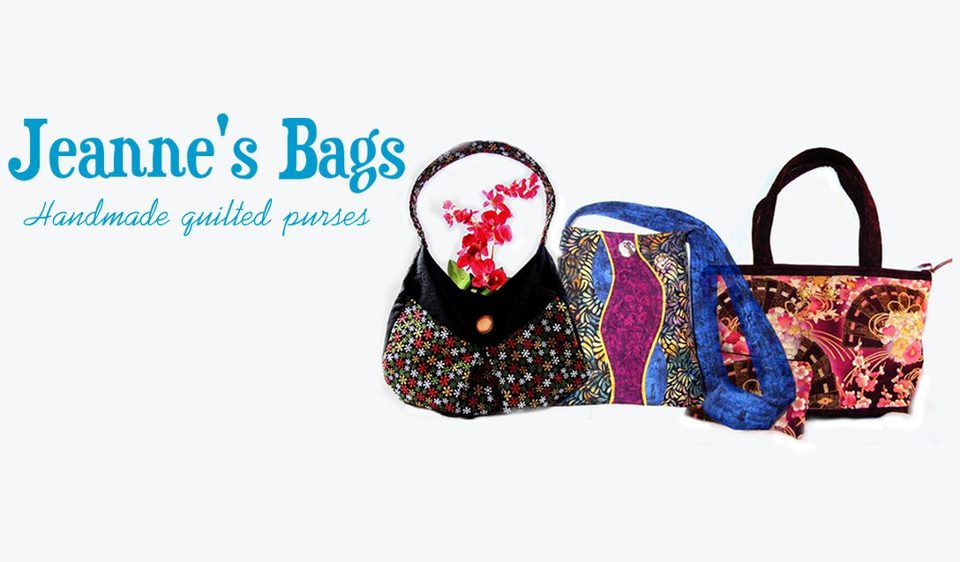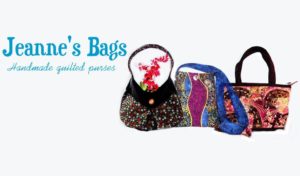 Here's Jeanne's Interview!
1. In your words: What is your business and what is it that you sell and do?
My business is to make quilted purses. What I do is provide a statement piece of functional art that lets my customers feel unique, which they are.
2. How long have you been making art this way?
I have been making purses and selling them since 2009, or 9 years.
3. Can you talk about the technique?
The technique has changed over the years as new materials have become available. A foam batting is used to stabilize the purse, yet retains a soft texture.
4. What inspires you?
Fabric inspires me. There are some great fabric artists out there today and I love their fabrics. I try to think of ways to show it off in my purse styles. Rather than doing a lot of piecing to make a quilted purse, I let the fabric do the work.
5. Where can your work be seen and purchased?
My purses are available locally in two shops – Starla's Gift Shop in Queensbury and LARAC's Gift Shop downtown Glens Falls. They are also available online in my Etsy shop and my Amazon shop and also through my website, jeannesbags.com. I also offer custom designed bags where customers can choose their own fabric from my extensive inventory.
6. What are your biggest challenges?
My biggest challenge is producing enough inventory to keep all of my outlets stocked, particularly during the Holiday Season. I am the only person in this business and still have to keep my family life going, too, like everyone else.
7. Who are some other artists you enjoy collaborating with, or whose work you love?
I am an artist at heart and started off painting through my young years. Therefore, I still love art. I enjoy batik artist Carol Law Conklin's work and incorporate some of her batiks in my purses. I also enjoy fellow quilter, Kris Gregson Moss, works of fabric art. Her landscapes are divine.
8. How is business different today than it was when you first started?
Business has become more complicated with the "have-to's" in order to be successful. One must have all of the marketing tools such as website, business cards and social media page to be noticed. One must sell online to reach a larger audience. All of this takes time away from what I really love, the creative process.
9. What tips do you have for other artists or businesses who want to sell online?
Selling online can be complicated. It is not just a process of placing your product online and waiting for it to sell. Sites such as Amazon and Etsy are so large that you will not be noticed there with a few products. You must have a substantial number of items there. Now there are advertising opportunities within these frameworks to help your products see the light of day. One must study up on how to use these opportunities to provide the best result for the dollar spent. It can become a full time job by itself. In light of all of these marketing costs, you must price your product accordingly.
10. How has Advokate helped along the way?
Advokate has been a life-saver for me since I do not have the time to research and apply all of the various marketing opportunities open to me. Advokate is artist-oriented and understands our special needs. Advokate is very good with solving computer dilemmas where I am not, saving me lots of time. My website and business cards are just what I need. We work together to find the solution and all for a reasonable price. I have complete faith in Advokate to steer me in the right direction to keep my business growing.