10 Oct

Meet Intern Carrisa!
"Do you know someone you think I would fit well with to intern with?" I remember asking my professor toward my final days of college. He looked off in thought before smirking. "Actually… I was at the park the other day and ran into Kate, of Advokate…" Ah, a pun… I knew from that moment I wanted to meet this woman.
I have always been an odd muffin; someone who was driven and independent while refusing to get go of their dreams, creativity, and love of making others connect and smile. Instead of using an internship as a credit, I desired it simply for the experience; and Kate has provided just that.
For those of you that haven't met this lovely woman — Do it! She is charming and kind and truly cares about giving her clients the best that she can. During my time here I have helped design logos, created envelopes, researched for events, and gone to meetings. Not to mention she has helped me see my strengths while helping correct and identify my weaknesses.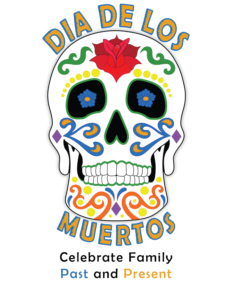 One project I have been put in charge of is the Day of the Dead logo and poster for the World Awareness Children's Museum. It has been very interesting and enlightening to go back and forth with a client and create something they like that you are also proud of. I have never drawn skulls before, but my father has a love of them (stereotypical Harley Davidson biker guy, whom I love), and I was excited with the opportunity. Research is key in success to any field; and I did ALOT of research for this project. I hope you all love it as much as I do.

Another project that has involved a large amount or research and time is an envelope for O'Brien Insurance. This taught me that it can be difficult for clients to be the middle man. There was a lot of back and forth on sizes and dimensions, what could and could not be done, what should and should not be visible. When creating something like this, just as an architect; dimensions and set up can make or break a project and are key.
I have also learned that some things you are proud of and create may never see the light of day, and that too is okay. As these failures will teach you and help you grow. Or, they may inspire someone else… give them something to build off of. So it is important not to let it get you down. (I'm just going to place that right here… Heh heh heh)
I have thoroughly enjoyed my time with Kate and look forward to staying connected and working together in the future.
Visit my Behance to view some of my work at: https://www.behance.net/randolphcr5e4b